GML 9500 - Egaliseur paramétrique de mastering 5 bandes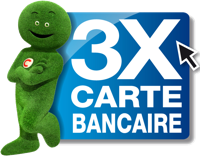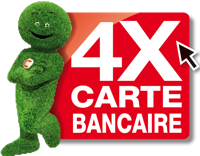 Availability: Unavailable product
Delivery: Contact us
Garantie : 5 ans pièces & main-d'oeuvre


George Massenburg Labs - GML 9500
The production of the different GML products was arrested by the manufacturer, no product will be manufactured at the moment and no info is not yet official about the future of the brand in the long term. Do not hesitate to contact us for more information and advice concerning the choice of replacement reference.
Brought to you by George Massenburg, the man who invented the very concept of Parametric Equalization, the GML 9500 Mastering Equalizer is the mastering-grade version of the industry-standard 8200.  For over twenty years engineers have relied on Massenburg equalization to create sonic perfection, and both the 8200 and the GML9500 can be found on virtually every major recording studio's racks.  stereo bus.
Industry-standard EQ found in most major studios worldwide
1/2dB steps of Boost and Cut and 24 different frequency choices per band
5-band dual-mono EQ with overlapping bands
Incredibly transparent and natural sounding
The choice of studios all over the world
Go into any major recording studio, anywhere on earth, and you'll probably find at least one GML9500 Mastering Equalizer across the mix outs.  It's that clear! George Massenburg, the inventor of parametric equalization, created the GML9500 for no-compromise audio environments in which the wrong master EQ could mean the difference between a Grammy and an also-ran.

Five bands, extraordinary control
Each of the GML9500's five bands offers 15dB of boost or cut and adjustable level control in 1/2dB increments.  You have ultimate flexibility with 24 selectable frequencies per band! The gain, frequency, and Q controls are fully detented for absolute precision and repeatability.  With uncommon front panel simplicity you can shape your signal a little or a lot!

An astonishingly clean, clear sound
Quite simply, the GML9500 is the archetype Mastering Equalizer.  Its extraordinary resolution, benchmark transparency, generous headroom, and surgical precision have been imitated by many other equalizers, but exceeded by no other.
 
Features:
All-discrete dual-mono mastering equalizer
Five-band stereo parametric equalizer with 1/2dB increments of boost or cut
24 selectable frequencies per band
Fully detented controls for precision settings
Compact design in 3u rackmount case
Includes two 8355 power supplies