TUBE TECH - MP 1A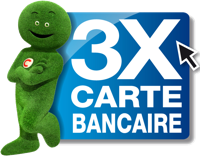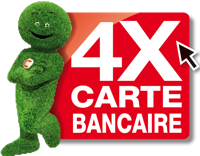 Availability: Discontinued product
Delivery: Contact us
Garantie : 14 jours satisfait ou remboursé


TUBE TECH - MP1A
This combined dual microphone preamplifier/DI amplifier contains two independent amplifiers for microphones or instruments.
The microphone inputs are balanced providing switch able 48 V phantom power and a switchable -20 dB pad. 
Gain is adjustable in 5 dB steps from +20 dB to +70 dB. 
The DI-inputs are unbalanced with a gain ranging from +10 dB to +60 dB. 
No pad provided.
The amplifiers are all tube (valve) based and the heaters are fed DC-voltage to avoid hum. 
All transformers (except the main transformer) are enclosed in mu-metal cans. 
Input and output transformers come with a static-screen between primary and secondary wirings.  Microphone inputs and outputs are balanced, and are fully floating.
Features :
Gain from +20 dB to +70 dB in 5 dB steps.
Pad in front of input transformer (-20 dB).
Tube (valve) push-pull output-amplifier.
CMRR >60 dB @10 kHz.
Microphone input impedance = 1200 ?
DI input impedance >1 M ?
Built-in 48V phantom-power.
Noise figure typical 5 dB @ 200 ?
Frequency-response 15 Hz to 60 kHz (-3 dB).
Jack-socket DI-inputs for various instruments.
Specifications:
Input impedance:  1200 ?  >1 M ?
Output impedance:  <60 ?
Gain:  0-70 dB                                                           
Distortion (THD @ 40 Hz):
0 dBm:  < 0.2 %
+10 dBm: < 0.2 %
Max. output (THD 1 %):  > +26 dBm
Max. input (THD 1 %): ) > +10 dBU > 0 dBU
Frequency response:
Lower: < 5 Hz
Upper:  > 60 kHz
Tubes:  2 x ECC 82 & 4 x ECC 83
Dimensions:
Width:  19 inch
Height: 2 units
Depth:  165 mm
Weigth: 4.3 kg