MOTU 828MK3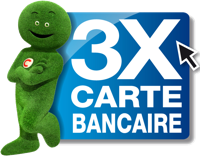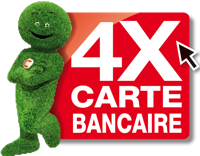 Availability: Available on request
Delivery: Contact us
Garantie : 14 jours satisfait ou remboursé


MOTU 828 MKIII

The MOTU 828mk3 is an advanced FireWire audio interface. Once again it raises the bar with innovative new features, enhanced standard features that remain unique, superb sound and reliable performance.

The MOTU 828 mk3 provides ten channels of pristine 192 kHz analogue recording and playback, combined with sixteen channels of ADAT digital I/O and stereo S/PDIF. Expand your system by connecting additional MOTU FireWire audio interfaces or the 8pre mic input expander.

The MOTU 828mk3 is equally well-suited for studio and stage, with or without a computer. As an interface or standalone mixer, the MOTU 828 mkIII provides 28 separate inputs and 30 separate outputs, including dedicated main outs on XLRs and two front panel headphone outs. Both mic/guitar inputs are equipped with V-Limit™, a hardware limiter that helps prevent digital clipping from overloaded input signals.

Features:
* CueMix FX™ - flexible 28 input/16 bus mixer with on-board DSP effects, including reverb with sends/returns, plus EQ and compression on every input and output.
* 28 inputs / 30 outputs (at 44.1/48 kHz) - there's no channel sharing in the 828 mark3; the mic inputs, S/PDIF I/O, headphone out and main outs are all handled as separate channels.
* Front-panel control - access any setting in your entire 828mk3 mix directly from the front panel.
* Stand-alone operation - program your mixes at the studio and then bring the 828mk3 to your gig - no computer needed. Need to tweak the mix? Do it on site using the back-lit LCD and front-panel controls.
* Multiple CueMix FX mixes - for example, create different monitor mixes for the main outs and headphones. Or add send/return loops for outboard gear - with no latency.
* Two front panel combo jacks provide hi-Z 1/4" guitar input or low-Z XLR mic input with phantom power, pad & plenty of gain.
* Mic/guitar instrument sends - add your favorite outboard EQ, preamp, reverb or other processor to the two mic/guitar inputs, before the signal goes digital.
* Clip protection - Mic/guitar input limiter prevents digital clipping and distortion from overloaded signal levels up to +12 dB over zero.
* Eight 24-bit 192kHz anaogue inputs and outputs on balanced/unbalanced 1/4" TRS jacks
* Flexible optical I/O - 16 channels of ADAT lightpipe, 8 channels of SMUX (96 kHz) or two pairs of stereo TOSLink. Mix and match formats between the two banks.
* Expandable - add additional interfaces for more I/O as your needs grow.
* Separate XLR main outs and front-panel headphone jacks, each with independent volume control.
* Word clock in and out
* SMPTE in and out
* Includes drivers for Mac & PC, including ASIO, WDM, Wave, GSIF, Core Audio, and Core MIDI.
* Two front panel headphone jacks with independent volume controls.
* Front panel meters or activity LEDs for all anaogue, digital and MIDI I/O, plus SMPTE sync tach and lock LEDs.