BEHRINGER - CENTARI USB GUITAR iAXE624-BK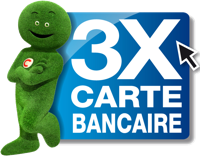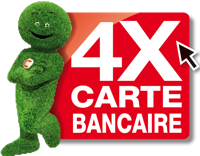 Availability: Unavailable product
Delivery: Contact us
Garantie : 3 ans pièces & main-d'oeuvre


BEHRINGER - CENTARI USB GUITAR iAXE624-BK
Connect the Ultimate Electric Guitar Straight to Your Computer and Jam with Killer Modeling Amps and Effects.
You have a great song in mind and want to record it straight to your PC?
You want all your amps and stomp boxes in your computer so you can rock like you're in the studio or on stage? With the BEHRINGER CENTARI iAXE624 USB-Guitar, you're just a cable away.
The iAXE624 USB-Guitar comes with loads of great sounding virtual amps and stomp boxes from Native Instruments. Rock with your MP3, WAV and AIFF songs or backing tracks on your PC or Mac computer and enjoy nifty features such as time-stretching and a metronome.
Behringer even included multi-track recording and editing software so you can record your music on the spot.
This top-notch electric guitar comes with a fantastic maple neck and is fitted with a vintage tremolo, making it an indispensable piece of gear for modern guitarists. A built-in output allows you to connect your headphones straight to your guitar so you can rock with your favorite bands.
Features :
Plug this amazing USB-guitar straight into your computer and turn your PC or Mac computer into a guitar amp and recording system without the need for any other hardware
You get a top-notch electric guitar featuring a 22-fret maple neck, solid body, sealed chrome machine heads, 3 single-coil pickups, 5-way switching and vintage vibrato bridge. The guitar can also be used with any traditional guitar amplifier
Enjoy immediate access to Native Instruments Guitar Combos BEHRINGER Edition
Package also includes Kristal 16-track music production and Audacity audio editing software
Works directly with your PC or Mac computer—ultra-low latency ASIO driver for PC audio optimization included
All these accessories are included: CD, USB cable, adjustable guitar strap and 3 picks
Stereo Headphone output lets you jam with your computer and can also be used for monitoring with active monitor speakers
Variable-speed file playback function for MP3, WAV, AIFF audio files—perfect for easy learning and practicing
Powered via USB—no additional power supply required
High-quality components and exceptionally rugged construction ensure long life
Conceived and designed by BEHRINGER Germany