MILLENNIA - LPE-2 - ANALOG LEGACY Archival Playback Equalizer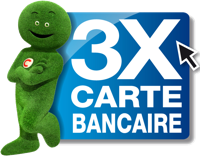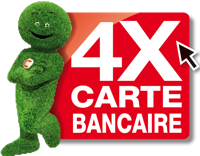 Availability: Available on request
Delivery: Contact us
Garantie : 2 ans pièces & main-d'oeuvre


MILLENNIA - LPE-2 - ANALOG LEGACY Archival Playback Equalizer
Le LPE-2 est un outil de reproduction d'un environnement vinyl destiné aux archivistes professionnels, aux studios de mastering et aux aux audiophiles qui recherchent des performances sans compromis en amont des formats 33, 45 et 78 tours. Le LPE-2 propose 49 combinaisons de courbes de compensation pour des performances de mastering professionnel avec tous les formats, un étage de pré amplification basé sur le HV-3 et un étage de correction 4 bandes basé sur le NSEQ. Le LPE-2 est un outil complet et sans compromis tant dans sa conception que dans sa fabrication.
MILLENNIA LPE-2
The Millennia LPE-2 is a two channel phono playback environment intended for professional archivists, mastering labs, and serious audiophiles who require uncompromised front-end performance with all 33-1/3 (RIAA), 45, and legacy 78 RPM recording formats.
Analog Legacy's phonographic playback system is a hand-crafted collection of Millennia's essential preamplifier and equalizer circuitry tailored specifically for the needs of archiving and mastering professionals. Audiophiles requiring a sonically uncompromised RIAA phono path will also benefit. The Millennia LPE-2 is a selectable mono or stereo playback environment which can be used with any modern or legacy phonograph cartridge. Any known type of record pressing (78, 45, 33, etc.) can be compensated perfectly with the Millennia LPE-2, including vertical groove processes. When the Millennia LPE-2 does not offer a precise preset compensation or loading environment, a user may define any frequency compensation or cartridge loading characteristic via passive plug-in components.
The Millennia LPE-2 offers a discrete-hybrid design topology from input to output, employing a total of 36 discrete bipolar transistors and discrete field-effect transistors where they are optimally applied for Millennia's hallmark sonic invisibility and dynamic uniformity. The Millennia LPE-2 accepts balanced phono or line level input via gold XLR connectors. Outputs are both gold XLR and RCA phono. Mains powering is worldwide, user selectable (100 to 240 VAC). The Archiving Laboratory of the National Library of Canada assisted in the architectural design of the Millennia LPE-2 and now uses a number of Millennia LPE-2 units throughout their archiving laboratories.
Legacy offers forty-nine combinations of preset compensation curves for comprehensive mastering-level performance with all historical formats, including 33-1/3 (RIAA) and 78 RPM recordings. Further enhancing Legacy's feature set - a virtually unlimited number of user-selectable plug-in compensation curves are provided for rare formats. For pressings which require sonic repair, the Millennia LPE-2 includes four bands of corrective filters, modeled after Millennia's acclaimed NSEQ-2 used extensively by top mastering labs worldwide.
Legacy's phonograph preamplifier design is based upon Millennia's HV-3 mic preamp topology, a world standard in classical and critical acoustic music production. Utilizing a discrete-hybrid, fully differential balanced design - phono signals remain differentially balanced throughout the entire preamplifier path - the LPE-2 features 36 discrete gain steps of 1.5 dB per step to 60 dB (up to 90 dB upon request), user-selectable capacitive and resistive cartridge loading, mono and polarity select switching for vertically grooved pressings, stereo gain matching to .08 dB, and an entirely transformerless 100% DC-coupled signal path.
Legacy's phono compensation network has only one active stage in the audio signal path. Compare this with common textbook phono designs employing anywhere from two to five compensation amplifiers. Fewer amplifier stages means greater sonic integrity and heightened musical reality. Legacy's single all discrete Class-A stage is optimized as input buffer, compensation amplifier, and output driver. Imagine the musical clarity achieved as precious audio signals are spared from successive amplifier stages. It's something you must hear to appreciate. Call your Millennia dealer for a demo today.
Rounding out the LPE-2 feature set is a collection of filters which will isolate and correct problem areas associated with groove degradation and surface noise. Legacy filters offer both shelving and peaking response with a number of user-selectable frequencies via Grayhill military grade gold contact rotary switches. If not required, all filter sections can be removed entirely from Legacy's signal path for increased sonic transparency.
Analog Legacy's pure Class A J-FET and bipolar amplifiers are carefully designed around the finest selection of passive components from Vishay, Roederstein / MELF, Wima, German ITT, and Grayhill mil-spec switching. Silver teflon power wiring and Neglex oxygen-free audio wiring are used exclusively. One listening test with the LPE-2 will immediately confirm that Millennia has once again set precedence in musical reality and sonic transparency.
Product Highlights
TRUE DIFFERENTIALLY BALANCED PHONO INPUTS

ADVANCED DESIGN & COMPONENTRY THROUGHOUT

UNLIMITED USER-DEFINABLE COMPENSATION & LOADING

"SURGICAL" FILTER SETS INCLUDED FOR CORRECTIVE WORK

BUILT FOR LIFE (26 pounds), COSMETICALLY APPEALING

SETS NEW PRECEDENT IN PHONO STAGE SONIC PURITY

EFFORTLESS, LIFELIKE MUSICAL PERFORMANCE AT ALL DYNAMIC LEVELS
Product Specifications
FILTERS Q = 1.0 in peaking mode. 6 dB/octave in shelving mode. Optional parametric peaking filters available upon request.

MAXIMUM OUTPUT LEVEL + 26 dBu

MAXIMUM INPUT LEVEL (FILTERS & COMP FLAT) + 23 dBu

MAXIMUM INPUT LEVEL (RIAA IN, FILTERS FLAT) + 5 dBu (1.4 Volts RMS)

FREQUENCY RESPONSE +0 / -3 dB (COMP & FILTERS OUT) sub 3 Hz to beyond 200 kHz

FREQUENCY RESPONSE, PREAMPLIFIER MATCHING Better than .08 dB

BROADBAND NOISE (EQ OUT, NO WEIGHTING) -125 dBu EIN

MAXIMUM FILTER BOOST / CUT +10 dB / -10 dB (21 step detented)

FREQUENCIES Low COMP Switch: 200, 250, 300, 400, 500 or RIAA, 700 or USER

High COMP Switch (dB @ 10 kHz): -5.0, -7.0, -9.5, -11.5, -13.7 or RIAA, -16.0 or USER

Low FILTER Switch (Centers - peak. Shelf selectable): 20, 35, 60, 100, 180, 260

High FILTER Switch (Centers - peak. Shelf selectable): 1k, 2k, 3k, 5k, 8k, 12k

THD + NOISE, 20 Hz - 22 kHz, 39 dB Gain (COMP & FILTERS OUT) Typ better than .01%

PHONO COMMON MODE REJECTION RATIO

10 Hz - 20 kHz, 1V P/P C.M. Typ better than -75 dB

BYPASS SWITCHING ON COMPENSATION BANDS? Yes

MAIN HARDWIRE BYPASS SWITCH FOR FILTERS? Yes

PEAK/SHELF SELECTION ON FILTERS? Yes

BYPASS SWITCHING ON INDIVIDUAL FILTER BANDS ? Yes

INPUT LOADING PARAMETERS 47.5k Ohms & 275 pF stock, or any user selectable values.

OUTPUT IMPEDANCE 49.9 ohms

POWER CONSUMPTION, MAXIMUM 50 Watts

POWER REQUIREMENTS 100, 115, or 230 VAC, 50/60 Hz (rear panel selectable)

DIMENSIONS 19.0" L x 3.5" H x 15.0" D, 26 pounds