LD Systems - ECO 1 Series Wireless Micro System with Dynamic Handheld Microphone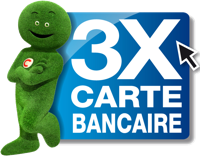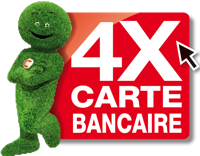 Availability: Available in supplier stock
Delivery: Under 4 working days
Garantie : 2 ans pièces & main-d'oeuvre


LD Systems - ECO 1 Series Wireless Microphone System with Dynamic Handheld Microphone
1 Channel Diversity UHF Wireless Set with Handheld Microphone.
LD Systems ECO Sets are the perfect introduction to wireless audio transmission : All components guarantee optimal audio delivery via professional outputs. The extensive features of the LD WS ECO Series Sets are remarkable in this price category.
All systems are CE-certified and inspected. The frequency band of 793 - 814 MHz permits operation in most EU countries with no registration or licensing required.
1 channel UHF PLL Diversity Wireless System
Handheld Mic version
Removable antennas and optional 19" Rack Mount Kit
Handheld dynamic mic with soft-touch surface and Sensitivity switch
Great operating distance (50 m open field)
Long battery life
There are 5 fixed frequencies available : 793.150 MHz | 797.050 MHz | 800.650 MHz | 802.300 MHz | 813.150 MHz
Handheld Specifications :
Max. Audio Input Level : 0 dBV
Dimensions : 250 x 53 mm (Length x Diameter)
Weight : 270 g
Battery : 2 AA Alkaline Batteries for > 10 hours service
Receiver Specifications :
Audio Output Level Max. : (Ref +/- 30kHz, 1 kHz)

XLR (into 600 Ohms load) : -12 dBV
Jack (into 3000 Ohm load) : -18 dBV

Output Impedance :

XLR : 200 Ohm
Jack : 1 kilOhm

XLR Output : Impedance balanced

Pin 1 : Ground
Pin 2 : (+)
Pin 3 : (-)

Image Rejection : > 90 dB
Dimensions (W x H x D) : 23,5 x 4,4 x 11,8 cm
Weight : 370 g
Power Requirements : 12-18 V 400 mA, external power supply