ROLAND JUPITER-80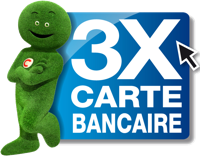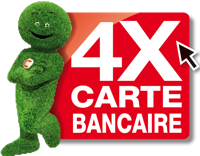 Availability: Available
Delivery: Under 4 working days
Garantie : 2 ans pièces & main-d'oeuvre


ROLAND JUPITER-80
The Roland JUPITER-80 is a 76-key live-performance synthesizer that pays tribute to its legendary predecessor, producing a massive sound thanks to advanced SuperNATURAL technology.
The Roland JUPITER 80 brings an expressive and organic concept to synthesis allowing for a new world of sound design thanks to multi-layered SuperNATURAL textures, all controlled by a full-colour touch-screen and controllers.
In addition to its sleek industrial design, reminiscent of the original JUPITER-8, the Roland JUPITER-80 incorporates the best of analogue modelling, digital synthesis and SuperNATURAL expressiveness in a synthesizer designed to give musicians the most realistic and organic sounds in a keyboard for a truly authentic performance.
The Roland Jupiter 80 also features the most realistic complete suite of SuperNATURAL sounds including piano, brass, strings, guitar, and more ever found in a keyboard. The SuperNATURAL sound engine constantly analyses the player's natural keyboard performance to produce a continuous performance whilst retaining the authenticity of the sound selected without affecting the player's keyboard technique. These painstakingly created instruments are now controlled by behaviour modelling to provide the most authentic acoustic playing experience whether live or in the studio.
On the top of the SuperNATURAL's stackable architecture The JUPITER 80 features a Tone Blender which lets you tweak the values of multiple parameters at the same time and save any new combination into a new Live Set.
The Roland Jupiter 80 lets you create complex and emotional textures that respond, react, and evolve like nothing you've heard before.
Roland JUPITER-80 main features include:
Powerful integrated SuperNATURAL synthesis engines
Single Tone is equivalent to the performance of powerful single synthesizer
Tone Blender tweaks multiple parameters of tones in realtime for complex, emotive sonic movement during performance
Fast, friendly operation with intuitive front panel and colour touchscreen optimised for live performance
76-note semi-weighted synth keyboard, and 256 polyphonic voices (varies according to sound-generator load)
USB-memory Song Player/Recorder for backing tracks or quick idea capture
Easy integration with computers via built-in USB-MIDI/Audio interface