ADAM - S2X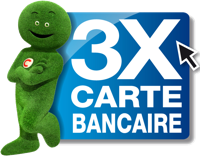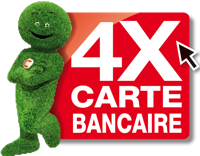 Availability: Available in supplier stock
Delivery: Under 48 hours
Garantie : 5 ans pièces & main-d'oeuvre

ADAM - S2X
The Adam S2X 2-Way Nearfield Monitor With 7" Woofer brings together the virtues of the 'classical' 7" woofer and tweeter combination by using ADAM innovative technologies and top-class materials.
The Adam S2X Neafeild Monitor features the HexaCone™ 7" woofer, driven by a sophisticated magnet system with a 2" voice coil creating a greater linear excursion. This produces more dynamics than one would assume in a monitor of such small proportions. This monitor surprises the listener with a very powerful, deep, but always tight and precise low end. The Adam S2X can be optionally retrofitted with a 24 bit/192 kHz D/A Converter featuring an AES/EBU (XLR) and a SPDIF (RCA) inputs as well as a R/L/Mono switch.
Six controls can be found on the new front panel. Input sensitivity is handled by two controls. One control allows for coarse settings (-20dB to +8dB), while the second is used for fine tuning in 0.5dB steps, ranging from -1.5dB to 2dB. There are two controls for the lower frequencies. One is an equalizer at 80 Hz that boosts bass response sometimes desirable in popular music. The second is a shelf filter that allows the engineer to alter the frequencies below 150 Hz. High frequencies can also be adjusted by two different controls. The first alters the high frequency volume (-2dB to +2dB), while the second is a shelf filter for frequencies above 6 kHz. Both the high and low shelf filters can raise or lower ±4 dB progressively within their frequency band.
The Adam S2X Neafeild Monitor With 7" Woofer Main Features Include :
Woofer : 186mm (7") HexaCone®
Tweeter : X-ART
Freq.response : (± 3 dB) 35Hz - 50kHz
Panel : Input/HF gain, Hi/Lo EQ
Built-in amplifiers : Woofer : 250W / 300W Tweeter : 50W / 100W
Inputs : Analog : Balanced XLR / Digital (opt.) : AES/EBU + SPDIF
Dimensions (H x W x D) : 370mm x 220mm x 320mm (14.8" x 8.8" x 12.8")
Weight : 10,8 kg (23.8 lbs)