ADAM - S4X-V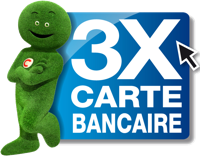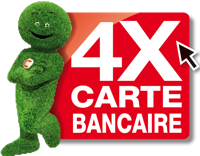 Availability: Available on request
Delivery: Contact us
Garantie : 5 ans pièces & main-d'oeuvre


ADAM - S4X-V
The Adam S4X-V 3-Way Midfield Monitor With 12" Woofer is equipped with ADAM's unique transducers, redesigned amplifiers and a highly sophisticated control panel.
The Adam S4XV 3-Way Midfield Monitor designed for medium size control rooms. Given their excessive power, the S4X are also capable of working in larger environments. The S4X-V has been earmarked for a vertical installation.
Adam S4X-V features the same X-ART and 5" HexaCone™- midrange as the S4X-H allowing for almost identical tonal characteristics of both speakers. This allows combinations of the different versions in bigger multi-channel applications without tonal imbalance. Furthermore, the S4X-V features a newly developed 12" HexaCone™-woofer. From the outset, this driver has been designed for optimal results in a bass-reflex enclosure with electronic correction. An exceptionally long 3" voice coil coupled with a very strong and highly effective magnet system provides for powerful, yet never overemphasized bass reproduction.
Six controls can be found on the front panel. Input sensitivity is handled by two controls. One control allows for coarse settings (-20dB to +8dB), while the second is used for fine tuning in 0.5dB steps, ranging from -1.5dB to 2dB. There are two controls for the lower frequencies. One is an equalizer at 80 Hz that boosts bass response sometimes desirable in popular music. The second is a shelf filter that allows the engineer to alter the frequencies below 150 Hz. High frequencies can also be adjusted by two different controls. The first alters the high frequency volume (-2dB to +2dB), while the second is a shelf filter for frequencies above 6 kHz. Both the high and low shelf filters can raise or lower ±4 dB progressively within their frequency band.
The Adam S4X-V 3-Way Midfield Monitor Main Features Include :
Woofer : 315mm (12") HexaCone®
Midrange : 157mm (6") HexaCone®
Tweeter : X-ART
Freq.response : (± 3 dB) 28Hz - 50kHz
Panel : Input/HF gain, Hi/Lo EQ
Built-in amplifiers : Woofer : 250W / 350W Midrange : 250W / 350W Tweeter : 50W / 100W
Inputs : Analog : Balanced XLR Digital (opt.) : AES/EBU + SPDIF
Dimensions (H x W x D) : 690mm x 360mm x 445mm (27.6" x 14.4" x 17.8")
Weight : 35,6 kg (78.4 lbs)