ADAM - F7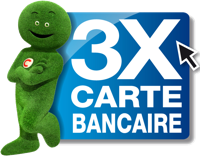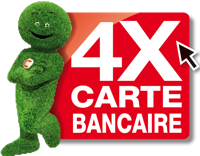 Availability: Discontinued product
Delivery: Contact us
Garantie : 2 ans pièces & main-d'oeuvre


ADAM - F7
The ADAM F7 Active Studio Monitor has been designed to provide an affordable solution for those requiring accurate nearfield monitoring.
The F7 features a redesigned version of ADAM's acclaimed ART ribbon tweeter to reproduce high frequencies with the airiness, clarity, and detail ADAM is famous for. ART tweeters have a high efficiency (approximately 92 dB/W/m), a perfectly linear impedance (3.9 ± 0.21), an equally perfect phase response (±1° within the utilized bandwidth), excellent directivity characteristics and a superb power handling capacity.
The 7" woofer is made from carbon and paper and has a 37 mm voice coil, designed to seamlessly integrate with the tweeter's performance. Several controls on the rear panel let you adjust the ADAM F7 monitor to the listening environment, these include 2 room EQs for both the high (>5kHz) and the low (<300Hz) frequencies, as well as a dedicated volume knob.
The ADAM F7 brings you the essence of ADAM speakers at a new, lower price point.
The main features of the Adam F7 Active Studio Monitor include
new ART ribbon tweeter
7" carbon/paper-midwoofer
100w (rms) combined amplification
automatic stand-by
gain and 2 shelf filters on the rear panel
Frequency Range: 44Hz - 50kHz
XLR combo (jack) + RCA connectors
110dB max peak SPL per pair
Dimensions: H x W x D: 321 x 225 x 266 mm
Weight: 9 kg