ABLETON - LIVE 9 Intro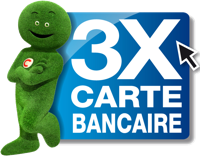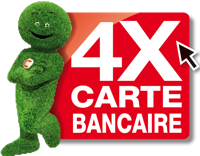 Availability: Available
Delivery: Under 24/48 hours
Garantie : 14 jours satisfait ou remboursé

ABLETON - LIVE 9 Intro - Music Production & Performance DAW
Ableton Live 9 Intro is the cheapest and easiest way to get into Ableton Live, offering a taster of the features available in the Standard and Suite versions, while maintaining the same great user interface and experience.
Ableton Live 9 provides up to 16 tracks and eight scenes for recording and performance, making it ideal for those looking to quickly get down their ideas with only a few tracks. Live 9 Intro includes three instruments - Drum Rack, Impulse and Simpler - for inspiration, as well as 26 effects for making each sound your own. The included sound library offers over 700 sounds on 4GB of data.
One of Ableton Live's most coveted features is its Session View, which Intro is equipped with. Session View allows users to view their tracks vertically, with each recorded part showing as a loop which can be played and stopped at any time. Here, scenes can be created where by one click can launch loops from multiple tracks.
Live 9's Arrangement View is structured like other Digital Audio Workstations (DAWs), ideal for more traditional studio recording, but Session View is more suited to performance and composing on the fly.
The main features of Ableton Live 9 Intro include:
Introduction to Ableton Live 9
Offers up to 16 tracks and eight scenes
Three instruments - Drum Rack, Impulse and Simpler
26 effects including Arpeggiator, Auto Filter, Auto Pan, Beat Repeat, Chord, Chorus, Compressor, EQ Three, Erosion, Flanger, Gate, Grain Delay, Limiter, Looper, Note Length, Phaser, Ping Pong Delay, Pitch, Random, Redux, Reverb, Saturator, Scale, Simple, Delay, Utility and Velocity
Includes over 700 sounds on 4GB of data
MAC system requirements are Intel Macs running OSX 10.5 or later; multicore processor; 2 GB RAM; 1024x768 display; DVD drive or broadband internet connection for installation; 3GB free disk space for basic installation or 6GB for full installation
Windows system requirements are Windows XP, Vista, 7 or 8; multicore processor; 2 GB RAM; 1024x768 display; DVD drive or broadband internet connection for installation; 3GB free disk space for basic installation or 6GB for full installation