ABLETON - LIVE 9 Suite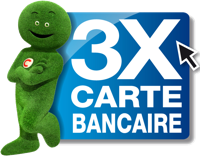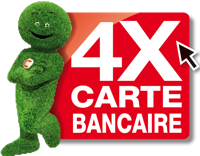 Availability: Available in supplier stock
Delivery: Under 48 hours
Garantie : 14 jours satisfait ou remboursé

ABLETON - LIVE 9 Suite - Music Production & Performance DAW
Ableton Live Suite 9 is a powerful DAW and music sequencer for MAC and PC with innovative real-time features, and incredible editing capabilities plus a huge library of sounds and instuments.
Ableton Live is one of the stalwarts of music production software, and Suite 9 brings with it many new features and workflow enhancements. Ableton Live takes the standard DAW structure that will be familiar to anyone who has used similar software before and builds on it, giving an alternative view and consequently a Live Suite 9 session view alternative workflow. Standard DAW structure is comprised of a sequencer style layout with tracks stacked vertically and the project laid out chronologically from left to right. This is available via the Arrangement View but Live also has a Session View, a sketchpad of sorts that has the tracks laid out vertically like channels on a mixer.
The audio parts in the Session View work on a loop basis and allow for quick auditioning and even quicker song building! This view is entirely unique to Ableton Live and the ability to drag audio parts from one view to the other means this powerful software is as much at home in the studio as it is on stage! So much so in fact that Ableton has become an important part of many artists live performances, including Four Tet, Caribou, DJ Jazzy Jeff, DJ Krush, Daft Punk, Del The Funkee Homosapien, Hot Chip, Mogwai, Nine Inch Nails, Pete Tong, Sasha and many many more!
Ableton Live Suite 9 comes packed to the hilt with all the instruments and sounds you'll need to create your own unique sound on stage and at home. With 5 synths, 3 samples, 390 drum kits and 4000 loops built in as standard, you'll barely need to use anything else! However, if these are not enough, Live's VST compatibility means you can integrate your favourite virtual instruments and processors to aid in your production. Just drag and drop any plugin you like into the instrument field at the bottom of the screen and reorder them to change the signal chain, it's that simple!
Auditioning samples and sounds in Ableton Live Suite 9 couldn't be easier! The browser on the left side of the Session View lists all your available sounds and instruments, simply click on one to play directly from the browser. Live will even audition during playback and snap the sample to the session tempo!
With a great workflow, and incredibly flexible methods of working, Ableton Suite 9 remains one of the best DAW/Music Production solutions on the market.
Ableton 9 New Features :
Convert Audio To MIDI – This amazing feature allows you to actually Live Suite 9 convert to MIDI extract MIDI information from your audio samples!! Pump a drum loop, piano recording or guitar riff into Ableton 9 and select one of the 'Convert Harmony/Melody/Drums To MIDI Track' options from the dropdown menu and Ableton will analyse the transients or sonic characteristics and generate an equivalent MIDI track! You can then apply you own drum samples or virtual instruments to these and either replace or mix with the original to enhance your sound!!
Max For Live - This amazing bundle, previously an add-on, now Live Suite 9 envelope follower comes with Ableton 9 as standard! In addition to drum synths and convolution reverbs, Max For Live comes with an LFO that can be applied to any parameter on Ableton, where it be a volume fader or EQ! In addition, you also get an envelope follower which converts inputs into modulating controllers. Map it to the cut off frequency of a filter, plug in a microphone and use your voice to control a wah-wah effect!! Perfect for those EDM lovers!
Dual Monitor Compatibility - Ableton can now span two screens, Live Suite 9 dual monitor allowing you to view the mixer on one monitor and the arrangement, MIDI editing or automation windows on the other!
Automation - Apply curves to your automation for the first time, allowing for more natural fades! Hit B on your keyboard Live Suite 9 automation to toggle draw mode, allowing you to draw automation quickly and easily. Also record automation directly to clips instead of tracks!
New Browser - Ableton 9 combines all your plugins and samples into one easy to use browser allowing for quick search and selection. Live Suite 9 browser Drag and drop folders from anywhere on your computer to import them into the Ableton library!
New Sounds - Ableton 9 comes armed to the teeth with an array of new sounds including Konkrete Breaks, Retro Synths, The Forge, Breakbeats by Kutmasta Kurt, Digicussion and Bombastic!
Effects - All the usually line-up are included with loads of tweaks to Live Suite 9 eq functionality, including EQ Eight's ability to solo frequency bands for auditioning and analogue-styled adaptive Q functionality that allows the Q to alter to more or less you dial in, and the Glue Compressor which is an analogue modelled 80's style compressor.