NATIVE INSTRUMENTS - TRAKTOR AUDIO 2 MK2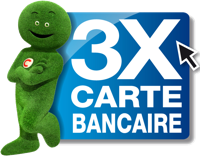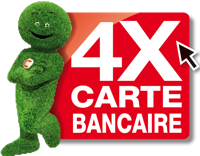 Availability: Available
Delivery: Under 24/48 hours
Garantie : 2 ans pièces & main-d'oeuvre

NATIVE INSTRUMENTS - TRAKTOR AUDIO 2 MK2
The Native Instruments Traktor Audio 2 MK II is an entry level device in the digital DJ world, providing basic functionality and Traktor LE software at an incredible price.
The Traktor Audio 2 MK II can be used with your PC, Mac or iOS device and is extremely portable due to its size. DJs will be pleased with the excellent 24-bit / 48kHz audio quality, which means it's a club ready DJ device.
With the Traktor Audio 2 MK II, you can cue or monitor your next track with headphones before playing live to the crowd and also send two stereo tracks to separate mixer channels. You can have the ability to increase Traktor Audio 2 MK II volume or charge an iOS device with the optional power supply, sold separately. Traktor LE software and a £50 voucher for the Native Instruments online store is included with this package.
The Native Instruments Traktor Audio 2 MK II features include :
Entry point digital DJ device
Works on PC, Mac and iOS
24-bit / 48kHz audio quality
Cue and monitor tracks with headphones
Ability to send two stereo tracks to separate mixer channels
Increase volume or charge iOS device with optional power supply (sold separately)
Includes Traktor LE software and voucher for Native Instruments online store
Windows min requirements: Win 7 32 or 64-bit / Win 8 32 or 64-bit, 2.0GHz Intel Core 2 Duo or AMD Athlon 64 X2, 2GB RAM (4GB recommended), 1GB free HD space, high speed internet
Mac min requirements: 10.7 or higher, Intel Core 2 Duo, 2GB RAM (4GB recommended), 1GB free HD space, high speed internet