APOGEE - ONE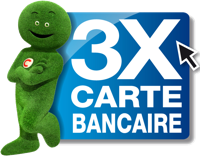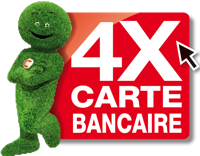 Availability: Available
Delivery: Under 24/48 hours
Garantie : 2 ans pièces & main-d'oeuvre

APOGEE - ONE - USB Music Interface and Microphone for iPAD & Mac
The Apogee One for iPad and Mac is the perfect way to turn your iOS device into a professional recording tool. This compact and ultra-portable interface lets you record audio to your iPad when you are on the go. Record up to two channels simultaneously of pristine 24-bit/96kHz resolution. Apogee's next-generation AD/DA converters deliver amazing, transparent-sounding audio. A die-cast aluminum body ensures that the One will survive the abuse of the road. One for iPad and Mac will help take your iOS and computer-based recording to the next level.
Apogee One for iPad and Mac iOS/USB Audio Interface at a Glance:
High-quality audio in a compact package
Immaculate, next-gen AD/DA converters
World-class mic preamps
High-quality audio in a compact packageThe extremely compact Apogee One for iPad and Mac is a feature-packed solution for recording audio to your iOS device. This 24-bit/96kHz audio interface features next-gen AD/DA converters for capturing and playing back studio-quality audio. A break-out cable lets you plug in XLR and 1/4-inch mics and instruments, and will record up to two tracks simultaneously. The One's built-in condenser mic captures high-quality audio and comes with a mic-stand mount. Turn your iPad into a powerful studio tool with the Apogee One for iPad and Mac.
We know that excellent sound quality is imperative when you're recording. Much like its mic pres, the One's AD/DA converters are the result of Apogee's no-compromise design, giving you the best possible audio and monitoring quality. One's advanced circuitry and state-of-the-art components deliver a streamlined signal path. The result? Amazingly transparent-sounding recordings.
World-class mic preampsOne's two microphone preamplifiers incorporate cutting-edge technology, giving you seamless gradation throughout their incredible 63dB gain range. This lets you dial in your ideal level with the main controller knob (or from within software) while enjoying amazingly low noise and stunning, lustrous detail. One's mic preamps play nicely with all dynamic, condenser, and ribbon mics, letting you capture audio without compromise.
Apogee One for iPad and Mac iOS/USB Audio Interface Features:
A studio-quality audio interface and microphone for iPad
New circuitry, new mic capsule, and upgraded sound quality
Direct digital connection to your iOS devices
Apogee quality, 24-bit/96kHz next-gen AD/DA converters
Record up to two channels simultaneously
Rugged die-cast aluminum body
Requirements for Mac OS X:
Intel Mac, 1.5GHz or faster
OS X 10.7.5 or greater; iOS 5.1 and greater
2 GB RAM minimum, 4 GB RAM recommended
Tech Specs :
Computer Connection Type     USB 2.0, iOS
Form Factor     Desktop
Simultaneous I/O     2 x 2
A/D Resolution     24-bit/96kHz
Built In DSP/FX     No
Number of Audio Inputs     2
Audio Inputs Types     1 x XLR (Mic), 1 x 1/4" (Hi-Z)
Number of Audio Outputs     1
Audio Output Types     1 x 1/8" (Headphone)
Number of Digital Inputs     0
Number of Digital Outputs     0
Number of Preamps     2
Bus Powered     Yes
Depth     2.5"
Width     4.75
Height     1"
Manufacturer Part Number     ONE-iOs-MaC