APOGEE - JAM 96k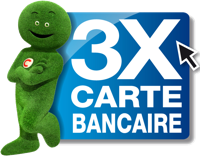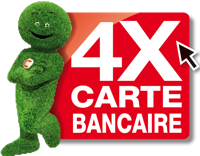 Availability: Unavailable product
Delivery: Contact us
Garantie : 2 ans pièces & main-d'oeuvre


APOGEE - JAM 96k - Interface guitare APOGEE JAM 96k iOS iPad/Mac
The Apogee Jam 96k brings amazing 24-bit/96kHz sound quality to your iOS device or Mac. Just plug your guitar in and get going. The Jam 96k works seamlessly with most iOS guitar effects and recording apps, giving you limitless options right out of the box. Easily adjust your levels with the control knob, boosting your signal by up to 40dB. Many of the guitarists use iOS devices to lay down tracks on the go. With the Jam 96k's studio-grade sound, it's great to know you can use these tracks in your final mix!
Apogee Jam 96k at a Glance:
Designed specifically for guitar and bass
Metering and soft-limiting protect your sound
Simple to set up and super-easy to use
Designed specifically for guitar and bassThere are many great audio interfaces out there but few offer the kind of quality for guitar and bass that the Apogee Jam 96k does. That's because Apogee designed the Jam 96k with nothing but the high-impedance circuitry of guitar and bass in mind. Not only does that mean you'll get clearer sound in general when you plug your instrument into a Jam 96k than some generic interface, it also means you'll get the full headroom you need, providing you with all of the dynamic range you could ask for.
Metering and soft-limiting protect your soundThe Apogee Jam 96k comes with two vital features that let you get the most out of your signal: essential metering and a built-in soft limiter. The metering is really simple - a single multicolor LED lets you know if your levels are fine or too hot. In case you do run a bit over the line, the Jam 96k's soft-limiter keeps your level from clipping, sparing your sound from harsh digital distortion.
Simple to set up and super-easy to useThere really is nothing to setting up the Apogee Jam 96k, thanks to its Class Compliant architecture. Just connect it to your iOS device with one of the supplied cables, fire up your favorite app, and you're good to go. The same is true in iOS, where its Core Audio compatible USB connection provides true plug-and-play convenience.
Apogee Jam 96k Features:
24-bit/96kHz digital conversion provides studio-quality sound
Designed to provide high-quality sound for electric guitar and bass
With no confusing setup, you can start recording in minutes
Works with any Core Audio compatible OS X or iOS application
Studio quality instrument preamp with external control knob delivers up to 40dB of gain
Multicolor LED for status indication and input level monitoring lets you keep an eye on your levels
Auto Soft Limit provides optimal input level without clipping
Powered by connection to iPad, iPhone or Mac - no batteries or external power needed
Includes Lightning, 30-pin, and USB cables
Designed and manufactured in the USA
Tech Specs:
Computer Connection     USB, iOS Device
Form Factor     Pocket
Simultaneous I/O     1
A/D Resolution     24-bit/96kHz
Built-in DSP/FX     No
Audio Inputs     1
Audio Outputs     0
Digital Inputs     0
Digital Outputs     1 - Lightning, 30-pin, and USB cables included
Headphone Jack     None
Number of Preamps     1
Phantom Power     No
MIDI I/O     No
Bus Powered     Yes
Manufacturer Part Number     JAM 96K-L