APOGEE - SYMPHONY I/O 16x16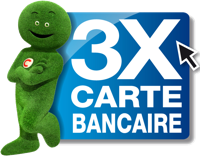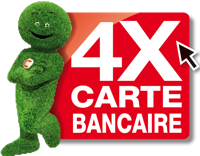 Availability: Unavailable product
Delivery: Contact us
Garantie : 2 ans pièces & main-d'oeuvre


APOGEE - SYMPHONY I/O 16x16 - Interface audio
Apogee's Symphony I/O with 16x16 Analog I/O Module gives you the pristine audio quality you need for major-league pro studio work. Apogee packed 25 years of industry-leading digital audio expertise into their amazing-sounding Symphony I/O interface/converter. And now you can easily equip your studio with this superior technology, with the most popular Symphony I/O configurations available in convenient, cost-saving bundles. If you want to play in the bigs, it helps to sound amazing. Supercharge your studio setup with the Apogee Symphony I/O with 16x16 Analog I/O Module.
Apogee Symphony I/O System with 8x8 Analog I/O Module at a Glance:
Symphony I/O - the base unit
16 channels of impeccable analog I/O - plus coax S/PDIF
Apogee's uncompromising digital audio quality
Symphony I/O - the base unitThe Symphony I/O comes as a single base unit. This unit features built-in Ethernet and USB output, as well as Symphony/Pro Tools HD PC-32 I/O - but no additional I/O. A pair of module bays lets you decide what additional I/O you need, allowing you to build the system you want. Choose from five different modules, each with a different assortment of analog and digital I/O. You can even add banks of Apogee's ultra-transparent microphone preamps! Each of the Symphony I/O's module cards offers Apogee's finest conversion technology, and the Symphony I/O itself sports enhanced C777 clocking for completely reliable jitter-free performance.
16 channels of impeccable analog I/O - plus coax S/PDIFThe Symphony 16x16 Analog I/O Module adds 16 channels of analog inputs and outputs to your Apogee Symphony I/O on four 25-pin D-Sub connectors: two for input and two for output, each carrying eight balanced channels. You also get two channels of S/PDIF coax I/O (up to 192kHz) on RCA.
Apogee's uncompromising digital audio qualityFor more than two decades, Apogee has developed some of the finest pro audio technology, including the famous X-series and Rosetta series converters, the Big Ben master clock, the Trak2 mic preamps, and the Symphony PCI protocol. Now, they put all that experience into one amazing interface: the Symphony I/O. You get to choose the I/O, so you can get up to 32 channels of jaw-dropping AD/DA conversion set up for any DAW, including native DAWs such as Logic, Cubase, and Ableton Live, as well as Pro Tools|HD! And standalone operation even lets you use the Symphony I/O with proprietary systems such as Pro Tools LE.
Apogee Symphony I/O System with 8x8 Analog I/O Module Features:
The pristine audio quality you need for professional tracking
This system includes:
Symphony I/O base unit
16x16 Analog I/O Module
Tech Specs :
Computer Connection     PCIe, USB
Simultaneous I/O     16 x 16
A/D Resolution     24-bit/192kHz
I/O Location     Included expansion card
Number of Audio Inputs     16
Audio Input Types     2 x 25-pin D-Sub
Number of Audio Outputs     16
Audio Output Types     2 x 25-pin D-Sub
Number of Digital Inputs     2
Digital Input Types     S/PDIF (coax RCA)
Number of Digital Outputs     2
Digital Out Types     S/PDIF (coax RCA)
Clock I/O     1 x Word Clock (In/Out via BNC), 1 x Sync Loop (In/Out via BNC)
Built In DSP/FX     Yes
Phantom Power     No
Ext. Hardware Depth     11.5"
Ext. Hardware Width     17.75"
Ext. Hardware Height     3.5" (4" w/feet)
Manufacturer Part Number     SIOC-A16X16