APOGEE - SYMPHONY I/O 2x6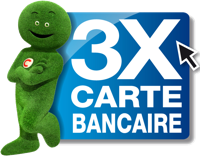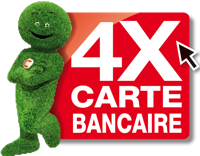 Availability: Unavailable product
Delivery: Contact us
Garantie : 2 ans pièces & main-d'oeuvre


APOGEE - SYMPHONY I/O 2x6 - Interface audio
The Apogee Symphony I/O 2x6 is a professional, modular audio interface and converter platform that combines ground-breaking audio fidelity, with total software control and flexible connection to all major DAWs and systems. This 2x6 base configuration features: 2 discrete analogue inputs, 8 analogue outputs, 8 optical I/O, AES I/O and one additional slot for expansion.
The Symphony I/O is the result of Apogee's 25 years of research and development, taking legendary sound quality to the next level. Symphony I/O builds upon the award-winning design approaches of Apogee's X-Series and Rosetta Series converters, the Big Ben master clock and the Trak2 mic preamps. It also refines and updates these proven designs with fewer but more advanced components while optimising their performance with efficient power distribution.
With an elegant and efficient audio path design, the Symphony I/O incorporates the most advanced operational amplifiers offering better performance than multiple parts used in previous designs. With a simple adjustment using the front panel encoder knobs, Audio Interface Mode (AIM) transforms Symphony I/O into an interface optimised for the mode that's been selected. This feature allows users of Logic and Pro Tools HD for example, to easily switch back and forth between the two DAWs with the click of a knob and swap of a cable.
If USB is your preferred mode, connecting to Core Audio compatible apps like Digital Performer and Cubase is just as easy. And StandAlone mode calibrates Symphony I/O for simple and direct routing ideal for a variety of uses and applications including Pro Tools LE or Pro Tools M-Powered.
The Symphony I/O PC-32 connector connects directly to a Symphony 64 card or a Pro Tools HD card. When using a Logic Studio Mac based system, latency is below 1.8ms.
Apogee Symphony I/O main features include:
Next generation converter quality
Refined and updated circuitry with fewer, more advanced components
Lower converter latency
More efficient power distribution
Enhanced C777 clocking performance
Optional mic preamp module
Front panel control of headphone and output levels, and mic preamp gain
A/D THD+N: -113dB @ +20dBu (0.00024%)
D/A THD+N: -117dB @ +20dBu (0.00014%)
D/A Dynamic Range: 129dB A weighted
Apogee's proprietary Perfect Symmetry Circuitry (PSC)
Software controlled AD/DA reference setting
Variable gain input for keyboards
Ultra low latency AD/DA conversion
Operating System: Mac OS only 10.58 and above