PIONEER DVJ-1000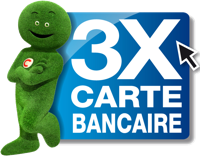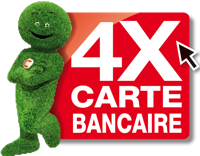 Availability: Discontinued product
Delivery: Contact us
Garantie : 2 ans pièces & main-d'oeuvre


PIONEER DVJ 1000

Offering the same operation and layout as the CDJ-1000MK3, but with enhanced DVD specifications, the new deck allows DJs to easily create and add visuals to their sets. Its core CDJ-1000MK3 capabilities are enhanced by several groundbreaking features, while DVD visuals can be manipulated as you would music; so digital video scratches, loops and instant cues are all possible. DJs can perform audio-only sets while having the option to mix DVD with a powerful and versatile range of effects on hand. The best of both worlds.

The DVJ-1000 can be slotted into existing booth set-ups making it a logical purchase, fusing a high-quality CD deck with the future -- where visual artistry is becoming commonplace. Additional features include MP3 compatibility (with an intuitive navigator), a brighter and larger WAVE display, studio-quality 96 kHz/24-bit audio and several new innovations like 4X hyper jog mode and a back-and-forth loop button. It's a globetrotter too, playing both NTSC and PAL DVDs using a built-in standards converter; ideal for performers working with DVDs from Europe and the States. Talking of visual artistry, research shows that around 70% of clubs and 60% of music bars are installing visual equipment; so there's a definitive need in the market for future-proof technology for creating imaginative and engaging visual sets.

Fully Loaded Features
The DVJ-1000 offers the standard features and enhanced specification of the CDJ-1000MK3, allowing DJs to easily add visuals to their sets. It includes 'JOG feeling adjustment' that tailors the deck to performers? individual styles and retains the familiar look and feel of the CDJ-1000MK3 with pitch control, cues and loops executed in the same intuitive fashion.

Formats and MP3 Navigation
The deck supports CD (CD-R/RW) and DVD (DVD-R/RW) media and performers who work with DVD in Europe and the States will value the convenience of built-in PAL/NTSC compatibility.