LD Premium - LD UNO Array 2 x 12"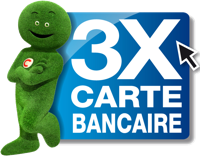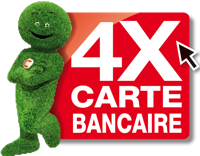 Availability: Available
Delivery: Under 4 working days
Garantie : 3 ans pièces & main-d'oeuvre


LD Premium - LD UNO Array 2 x 12"
The multi-functional LD UA1 is a multiple sound solution equipped with 2 × 12" (Low/Mid) drivers plus 1.4" HF compression driver plus a 10" coaxial-type speaker on the angled end of the cabinet.
Multi-angle FOH speaker systems. Power handling 950 W rms. Suitable for use as a full-range solution for all voice and music applications in large arenas, amphitheatres, stadiums, and sport halls. Eight UA1 units can cover an area of 360°. In addition, the LD UNO array matches up perfectly with the V-218B 2 × 18" (1.6 kW) and VA-PS215 2 × 15" bandpass subwoofers for more dynamic sub-bass. The uniquely-designed cabinets are all made of multiplex ply and have DuraCoat LX coating, helping stand up to the tough daily demands of touring and live applications.
Features :
Model Name : UA1
Type : Multiangle FOH Loudspeaker
Main System :

Woofer : 2 × 12" Neodymium
Horn : 1,4" CD Horn
Compression Driver : 1,4" Neodymium with 3" Voice Coil

Downfill :

Woofer : 10" with 3" Voice Coil
Horn : 1" CD Horn
Compression Driver : 1" Neodymium with 1,35" Voice Coil

Dispersion :

Main System : 70° x 45°
Downfill : 60° x 60°
Main System to Downfill : 50°

Frequency Range : 60 Hz - 19.000 Hz
LF Power Capacity (Cont./Peak) : 800 W / 1200 W
HF Power Capacity 3" (Cont. Peak) : 150 W / 300 W
Fullrange Power Capacity Downfill (Cont./ Peak) : 300 W / 500 W
SPL 1 W / 1 m : -
Max. Continuous : 130 dB SPL
Max. Peak : 136 dB SPL
Impedance (LF / HF / Full Range) : 4 Ohms / 8 Ohms / 8 Ohms
Connectors (In / Out) : 2 x Neutrik NL-8
Protection : Tweeter Protection
Cabinet Material : 18 mm Birch Plywood
Cabinet Surface : Dura-Coat LX
Dimensions (W x H x D) : 395 × 1440 × 457 mm
Available accessory : LDUA1 PC (Protection Cover)