TL AUDIO M1 TUBETRACKER 8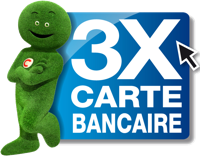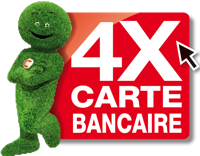 Availability: Unavailable product
Delivery: Contact us
Garantie : 2 ans pièces & main-d'oeuvre


TL AUDIO M1 TUBETRACKER 8

The M1 Tubetracker is ideal for the home or project studio – especially when space is limited! The M1 follows on from the success of our hugely popular M4 tube console launched last year, which already has a large array of high profile users from Athlete to Lamb.

The M1 enables you to capture that acclaimed warm, smooth and clean TL Audio sound at the lowest price point ever achieved on one of our desks! We have by no means compromised on quality to do this though. The M1offers you quality valve mic preamps on each channel, 3 band musical EQ with sweepable mid on each channel, 2 auxillary sends per channel as well as effects returns and alternate monitoring options!

It has been designed to maximise today's recording techniques, with the addition of an optional ADAT interface for easy digital connection to your recording device and software. It makes the perfect front end to any digital recording set up, taking away that 'clinical, sterile' sound whilst adding warmth and depth to your recordings – giving you the sound that you have been longing for.

The M1 Tubetracker is compact in size and features all its connectors on the back of the top panel for easy connectivity and quick cable changes!
Available in 8 and 12 channel options the M1 combines that classic valve sound with modern functionality.

Features:
# A classic mixer designed to encapsulate that highly sought after vintage analogue sound enabling you to maximize todays production techniques.
# 8 or 12 input
# channels versions each with valve pre-amps
# 8 Channel ADAT interface options via TL Audio DO-8 card
# 24 bit 96kHz mix output option
# 100mm K Series faders
# Three band equalisers with sweepable mid and bypass
# Balanced Inserts, Sends, and Returns
# Two auxiliary sends selectable pre/post
# Channel mute and pfl
# Studio monitoring
# Levels switchable +4 or -10 dBu
# Stereo VU metering
# Compatible with all DAWs
# Solid oiled oak armrest and side cheeks
# Compact size and easy-reach interconnects on top panel

Specifications:
Mic Input: Balanced XLR socket with switchable 48V phantom power,
Gain range +16dB to +60dB with 30dB pad,
Frequency response +0, -1dB, 20Hz to 40KHz (at 40dB gain),
Input noise (EIN) -128dBu (150 ohm source, 22Hz to 22KHz),
Switchable +48V Phantom Power.
Line Input: Balanced TRS jack socket,
Input impedance 22Kohm,
Gain range -20dB to +20dB,
Maximum input level +26dBu.
Phase Rev: Applies to Mic and Line inputs.
High Pass Filter: -3dB @ 90Hz, second order. Applies to Mic and Line inputs.
Frequency Response: (Line Input to Direct Output) +0, -0.5dB, 10Hz to 40KHz.
Distortion: 0.4% typical (measured Line Input to Direct Output at +4dBu
input and 0dB gain over a bandwidth of 20Hz to 20KHz.
Distortion is predominately tube generated second harmonic.
Increasing the "Drive" level by applying more input gain progressively increases the distortion).
Noise: -89dBu, 22Hz to 22KHz,
(Line Input to Direct Output, Input gain @ 0dB).
EQ: 3 Band, with shelving LF/HF and peaking Mid,
EQ "On" switch and LED,
HF +/-15dB @ 12KHz,
Mid +/-15dB @ 150Hz to 7KHz,
LF +/-15dB @ 80Hz.
Insert Point: Balanced send and return on TRS jacks.
Direct Output: Balanced output on TRS jack.
Nominal level +4dBu.
Independent of EQ, mute switch and fader.
Maximum level +26dBu.
Fader: 100mm "K" Series,
Mute and PFL switches and LED's,
Routing to L+R busses via Pan control,
"Drive" LED with illumination increasing from +4dBu to +12dBu indicating valve signal level,
"Peak" LED illuminating @ +19dBu, monitoring channel input amplifier and post fader signal.
L+R Outputs: Balanced insertion points with +4dBu / -10dBu switch,
Stereo Master fader, 100mm "K" Series,
Output via balanced XLR connectors,
Noise -76dBu (all channels Line Input @ 0dB gain)
Maximum level +26dBu.
Aux Sends: Aux 1 switchable "Pre" fader,
Aux 2 post fader,
Channel send level controls plus master level with PFL switch.
Stereo Return: Balanced stereo returns,
Left input normalled to Right input for mono compatibility,
Aux 1 send level control,
Level and balance controls and PFL switch with LED.

Monitoring: Balanced outputs on TRS jacks,
High quality level control with 29mm knob,
PFL relative level trim control with +/-20dB range,
Switch with LED to select one of two balanced 2 Track returns,
LS mute switch with LED,
Alt LS switch with LED,
Headphone output with independent level control,
Twin illuminated 45mm VU meters with "Peak" LED's,
Front panel accessable 0VU trims.
Power Supply: External free standing supply,
2 metre cable attached to desk with plug and socket on PSU,
PSU switchable for 110-220V 60Hz or 220-240V 50Hz use,
Typical power consumption 100/140VA (8/12 channels).

Digital I/O: Optional DO-2 ouput modules for L+R outputs,
Optional DO-8 module for channels: outputs follow "Direct"
outputs, inputs normalled to analogue "Line" inputs.
Please see separate sheets for digital specifications.
Dimensions: 675mm (29.5") deep, plus at least 100mm (4")
at rear of console for PSU and audio connections,
190mm (7.5") high.
Length of 8 channel console 475mm (18.7"),
Length of 12 channel console 618mm (24.25").
(Dimensions include wood trim).