Company and Intra-Community VAT Exemption :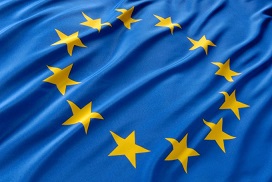 You are a company, residing in the European Union, and have an intra-community VAT number, then you can benefit from the tax exemption for all your professional purchases through our Global-Audio-Store online shop.

Currently the prices displayed on our shop include the French VAT of 20.00%, which is not charged for any order shipped to a company with a valid intra-community VAT number.


For that nothing could be easier, the exemption procedure is done entirely online in a few clicks via our Global-Audio-Store shop, the tax exemption will be done automatically in your shopping cart.

After simply creating your customer account online, you must then create your valid business address by correctly entering your company name and your VAT number.

The system will automatically check your company information and the validity of your VAT number, and after validation the VAT exemption will also be automatically applied in your shopping cart, the amount of 20.00% French taxes will therefore be automatically deducted from your shopping cart and an invoice with exemption can be issued for all your future orders.

You will then be able to pay for your order directly online using our various payment methods.

When creating your postal address if you encounter a problem with the step of automatic verification of the intra-community VAT number, which goes through the European server VIES ec.europa.eu which unfortunately can be saturated depending on the time of your connection, validate your delivery address without your VAT number and send us your intra-community VAT number by email we will manually validate your customer account with your number so that you can then automatically benefit from the VAT exemption for your orders.

If you wish, we can also edit you a PDF quote for payment by bank transfer, To do so, simply send us your request by email via our Customer Service, indicating the desired references and your complete business address including your intra-Community VAT number.

We remind you that it is your responsibility to then manage the reverse charge of intra-Community VAT in your country, we invite you to contact your accountant for any questions concerning the reverse charge of intra-Community VAT by your company.