Export and VAT exemption :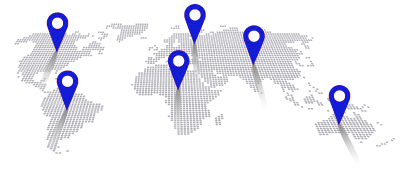 If you live outside the European Union or in the French overseas departments and territories, you can benefit from the tax exemption for all your export purchases through our Global-Audio-Store online shop.

Currently the prices displayed on our shop include the French VAT of 20.00%, which is not charged for any order shipped outside the European Union or to French overseas.

For that, the export procedure is done entirely online in a few clicks via our Global-Audio-Store shop, the tax exemption will be automatically in your shopping cart !

After having created your customer account online you will then simply have to create your delivery address by correctly informing your country outside the European Union.

The system will automatically detect that your country is an export country outside metropolitan France, and after validation of your delivery address the exemption from VAT will also be automatically made in your shopping cart, the amount of 20.00% of French taxes will therefore automatically be deducted from your shopping cart so that all our prices will now be displayed to you outside Taxation, and an export invoice with tax exemption can be issued for all your future orders.

You will then be able to pay for your order directly online using our various payment methods.

If you wish, we can also provide you a customised PDF quote, in particular for any large or heavy grouped order exceeding the limits of traditional postal networks. To do so, simply send us your request by email via our Customer Service Department, indicating the desired references and specifying your full delivery address.

We remind you that it is your responsibility to then pay any customs duties, local taxes and dock dues when the goods enter your country. These will generally be collected by the carrier once the package has been processed by customs.

For the overseas departments, the calculation of the dock dues is based on the "Cost and Freight" (CAF) prices, which therefore take into account the cost of transport, i.e. Price excluding VAT + Transport costs excluding VAT. The setting of dock dues rates is the responsibility of the Regional Councils. You can also read more about these provisions on the website https://www.douane.gouv.fr/.

Our Customer Service is of course at your entire disposal for any queries regarding any export order.