Our stores
Our business premises are located in France, in Pinsaguel in Haute-Garonne, only 15 minutes from the city of Toulouse.


In an idyllic setting on the banks of the Garonne river, on a private domain of 28000m², you will find our 3600m² business premises, our offices and our logistic warehouses including our immediately available stock of goods.


We are an e-commerce store, which allows us to offer a large commercial catalog and the best references of the audio world at the lowest prices in Europe, but it also allows us to benefit from large replenishments suppliers allowing us to have many products directly in stock, or if necessary to be restocked very quickly in 24/48h maximum.

We are an e-traders but you can of course also come to see us to buy and get your goods directly in our French Megastore or in a store collection point during our store opening hours !

We will be delighted to welcome you and you will be able to benefit from a fast availability and withdrawal of your goods, in addition to the XXL commercial conditions that we offer to all our internet customers.

Discover our new megastore, the largest music store in the south of France !
In Toulouse Pinsaguel, Occitanie region, A64 exit
It is in France in the Toulouse region in the 31, at 3 Allée de la Garonne in Pinsaguel, known for having hosted the former cabaret Gipsy's Paradise and the nightclub La Mandarine, that our new store opened its doors on Friday, December 2, 2022.


A sales area of 1200m² on 3600m² of building dedicated to music, entirely renovated and fitted out by our teams since 5 years.
The specificity of Global Audio Store? The choice ! And in all categories of instruments and audio equipment: Guitars and basses, Pianos and keyboards, Synthesizers, Studio, DJ, Drums, Sound and Light systems...


Enough to satisfy all musicians, sound engineers, DJs, or producers. But also the comfort, thanks to spacious, luxurious, and modern arrangements with the top of technology; With a display of the prices of sale on terminals of price entirely numerical via an application to measure and exclusive in 3D reproduction of our store.

And finally, the place itself ! In a natural and luxuriant domain of 28000m² in edge of Garonne ! Our store will be divided into several spaces according to the categories of instruments, Piano Space, Drums and Guitar Space, with a Sound / DJ / Lighting Space in a real Nightclub / Concert Hall acoustically treated, a Showroom Monitoring ultra high-tech, and many surprises! We have imagined and designed the place in order to guarantee a unique and exceptional experience of visit, you will be able to navigate freely from room to room, and enjoy a moment of relaxation and discovery.

In short, we promise you a paradise for all musicians and audio enthusiasts.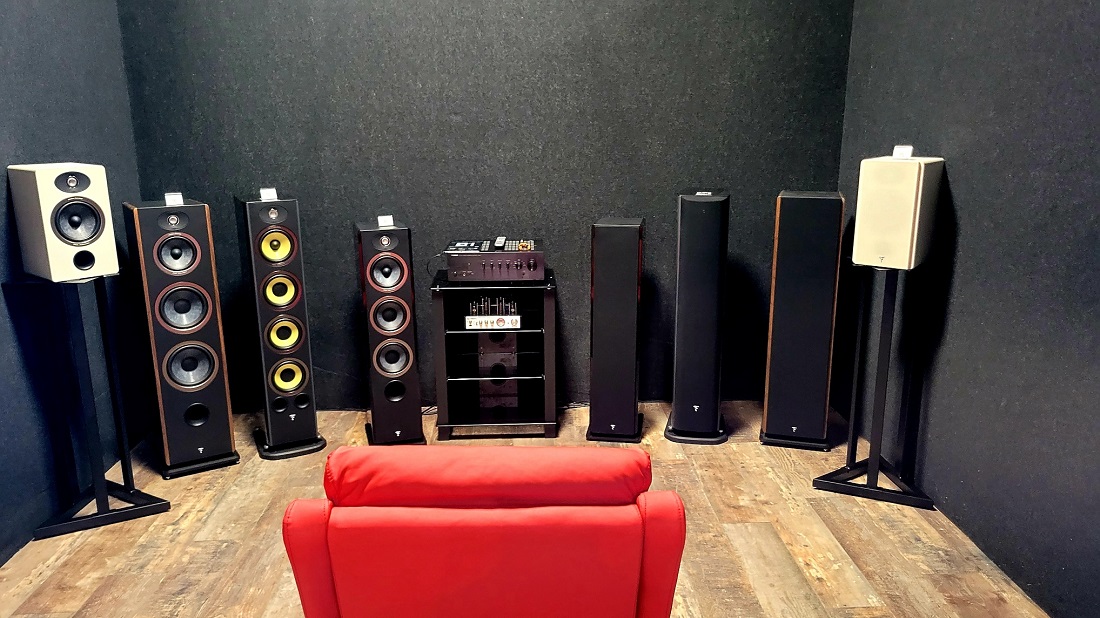 Here you can find our store locations. Please feel free to contact us:
GLOBAL AUDIO STORE - Magasin
3, Allée de la Garonne

31120 PINSAGUEL
France
Phone: 05 61 08 03 62
working hours
| | |
| --- | --- |
| Tuesday | 10h30-19h30 non stop |
| Wednesday | 10h30-19h30 non stop |
| Thursday | 10h30-19h30 non stop |
| Friday | 10h30-19h30 non stop |
| Saturday | 10h30-19h30 non stop |
GLOBAL AUDIO STORE - Service client
3, Allée de la Garonne

31120 PINSAGUEL
France
Phone: 05 61 08 03 62
working hours
| | |
| --- | --- |
| Monday | 10h00-13h00 / 14h-19h30 |
| Tuesday | 10h00-13h00 / 14h-19h30 |
| Wednesday | 10h00-13h00 / 14h-19h30 |
| Thursday | 10h00-13h00 / 14h-19h30 |
| Friday | 10h00-13h00 / 14h-19h30 |
GLOBAL AUDIO STORE - Service Logistique
3, Allée de la Garonne

31120 PINSAGUEL
France
Phone: 05 61 08 03 62
working hours
| | |
| --- | --- |
| Monday | 9h00-13h00 / 14h-18h00 |
| Tuesday | 9h00-13h00 / 14h-18h00 |
| Wednesday | 9h00-13h00 / 14h-18h00 |
| Thursday | 9h00-13h00 / 14h-18h00 |
| Friday | 9h00-13h00 / 14h-18h00 |