Our customer reviews :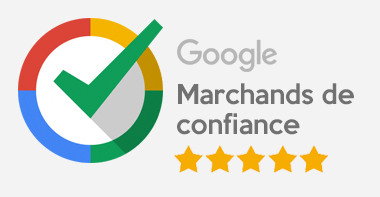 At Global-Audio-Store, you are sure to buy in a trusted shop. Our expertise is recognised and shared throughout Europe on the Internet.
Our passion for the world of music and our proximity to our customers requires us to provide human and professional customer service on a daily basis, and the evaluations left by our customers after their orders on the various customer review platforms are as important to us as they represent our company and our know-how all over Europe.
We therefore invite you to consult our various customer evaluations on the Internet on the different sales platforms :

- Audiofanzine : https://fr.audiofanzine.com/magasins/global-audio-store/ - Scoring : 4.91/5
- eBay : https://feedback.ebay.fr/ws/eBayISAPI.dll?ViewFeedback2&userid=global-audio-store - Scoring : 98.9%
- Rakuten Priceminister : https://www.priceminister.com/feedback/Global-Audio - Scoring : 4.9/5
- Amazon : https://www.amazon.fr/sp?marketplaceID=A13V1IB3VIYZZH&seller=A1JK12XYOBOQH6 - Scoring : 93%
- Cdiscount : https://www.cdiscount.com/mpv-15580-GLOBAL-AUDIO-STORE.html - Scoring : 4.5/5
- Fnac : https://www.fnac.com/GLOBAL-AUDIO/srefD2E76BC9-1AAD-AB82-AA90-A17F5716AF31 - Scoring : 4.8/5
- Reverb : https://reverb.com/shop/global-audio-store/feedback - Scoring : 100%
Global-Audio-Store seller partner of the largest Internet platforms :

Global-Audio-Store is also present on the main European Marketplaces, so you can buy where you want !

We have therefore a professional shop in each of Europe's largest Marketplaces.

The requirements of the Marketplaces in terms of quality of offer and customer service are very high, and oblige resellers to provide a service 100% focused on customer satisfaction.

If Global-Audio-Store is present on so many platforms, it is because we pay particular attention to the products we offer, as well as to the availability of our offers to as many people as possible, whatever their origin and country.
You can therefore, if you wish, order directly from us on your favorite Marketplace :

eBay - Rakuten - Amazon - Cdiscount - Fnac - Rueducommerce - Reverb